Sigmund Lier, mayor of Tysvær has a big smile after receiving the news: KS (The Norwegian Association of Local and Regional Authorities) and NHO (The Confederation of Norwegian Enterprise) have awarded his municipality with the highly competitive title 'Best host municipality for the business community'.
The award is received based on good and comprehensive work with sustainable business development in collaboration with the business environment.
"Tysvær has continuously worked on becoming a good host for the business community. Our businesses are broad and we host large industrial areas." Lier says. "We want to be the place to establish companies!"
Tysvær was nominated in the "under 15,000 inhabitants"-category and won the final against Flatanger and Sogndal.
Close collaboration with Equinor and Haugaland business park
Synergies and collaboration have been the key to success – without a good partnership with Equinor and Haugaland Business park, it would not have been possible for Tysvær to earn the title.
"Aksdal business park is in full bloom, and Haugaland Business Park is the jewel of western Norway in relation to energy-intensive industry areas." Major Lier says. Furthermore, he highlights the importance of Gassco and Equinor in the region and to Tysvær municipality: "We place great emphasis on being good hosts and door openers for these large companies."
Mayor welcomes international business
Sigmund Lier's message to the European market is clear:
"International groups and companies are more than welcome to Western Norway's Energy Hub! We are ready and awaiting new, large establishments".
At the time of writing, five thousand acres in Tysvær are ready for new business opportunities.
Haugaland Business Park
Haugaland Business Park has an attractive location in the Haugesund region, in a strong industrial environment with Gassco / Equinor's processing plant at Kårstø, and Hydro's aluminum plant at Karmøy as neighbors.
The business park is located just outside the municipality of Haugesund, between Bergen and Stavanger where E39 crosses E134, the main connection to the eastern part of Norway. When you add the access to deep water quay, the park is unique from a logistical point of view.
The region houses a modern and competitive business sector with a high technological level and several international contributors. The region has a number of companies that are leaders in their fields and has good access to qualified workers with long industrial experience and expertise.
The main industries in the Haugesund region are the offshore supplier industry, maritime industries, process industries, gas and energy related industries as well as the food industry.
The region has on several occasions, shown the will and capacity to evolve, and have progressed far ahead when it comes to renewable energy. The region can offer commercial land in pole position, for offshore wind, solar power, and hydrogen.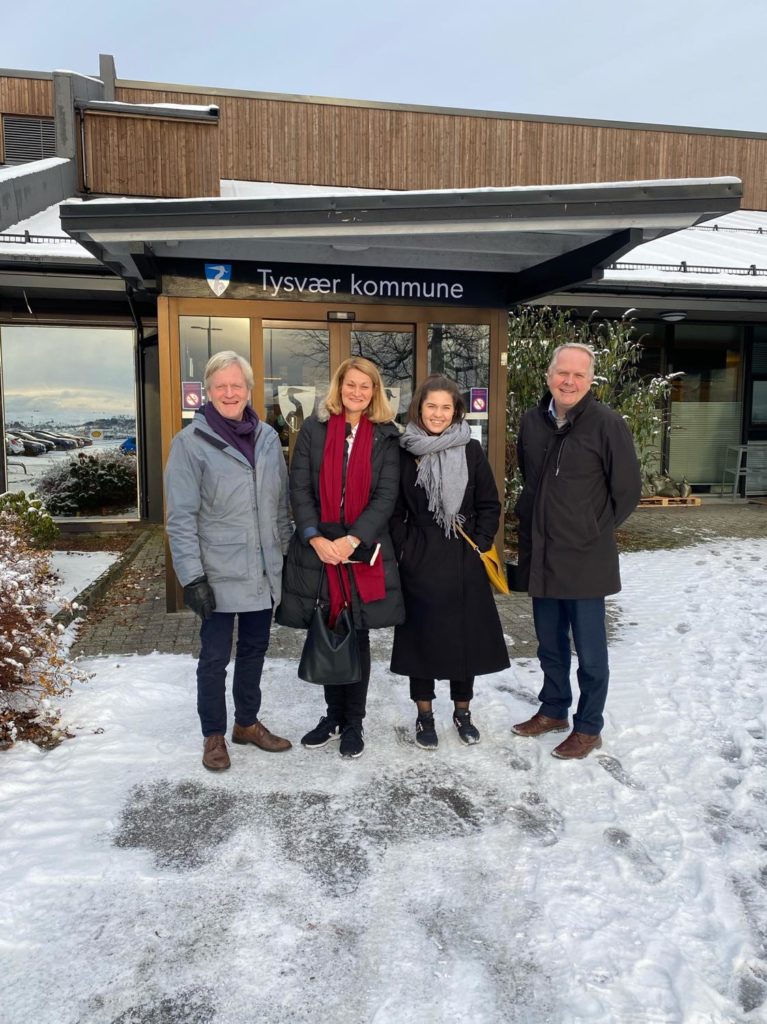 We congratulate Tysvær on their great achievement!
Video of Sigmund Lier welcoming the award here.