ROBINSON aims to develop an integrated energy system to help decarbonise (industrialised) islands.
Energy production costs on geographical islands are up to ten times higher than on the mainland; therefore the large-scale deployment of local renewable energy sources and storage systems brings economic benefits and, at the same time, contributes to decarbonising the energy system of the island, reducing greenhouse gases emissions and improving, or at least not deteriorate, air quality.
To this end, the project will develop and deploy an integrated, smart and cost-efficient energy system that couples thermal, electrical and gas networks, which will optimise the utilisation of local renewable energy sources (RES).
To support islands' decarbonisation, ROBINSON's EMS will integrate across different energy vectors (electricity, heat and gas) existing and newly developed energy and storage technologies,  such as a small gas turbine based Combined Heat and Power unit (CHP), Anaerobic Digester assisted by Bio-Electrochemical Systems (AD+BES) to enable the conversion of liquid waste into biomethane, a mobile innovative wind turbine, a gasifier to covert bio-waste, and hydrogen-related technologies (electrolyser and storage system).
The system will be demonstrated on the island of Eigerøy (Norway) and lab-scale level replication studies will be conducted for the island of Crete (Greece) and the Western Isles (Scotland). The user-friendliness and high modularity of the system ensure a great potential for replication on other islands, as well as in remote areas in Europe and beyond, with the potential to contribute to their decarbonisation by helping to decrease CO2 emissions.
The project consists of 18 partners from ten European countries, and a budget of 8.37 million euros.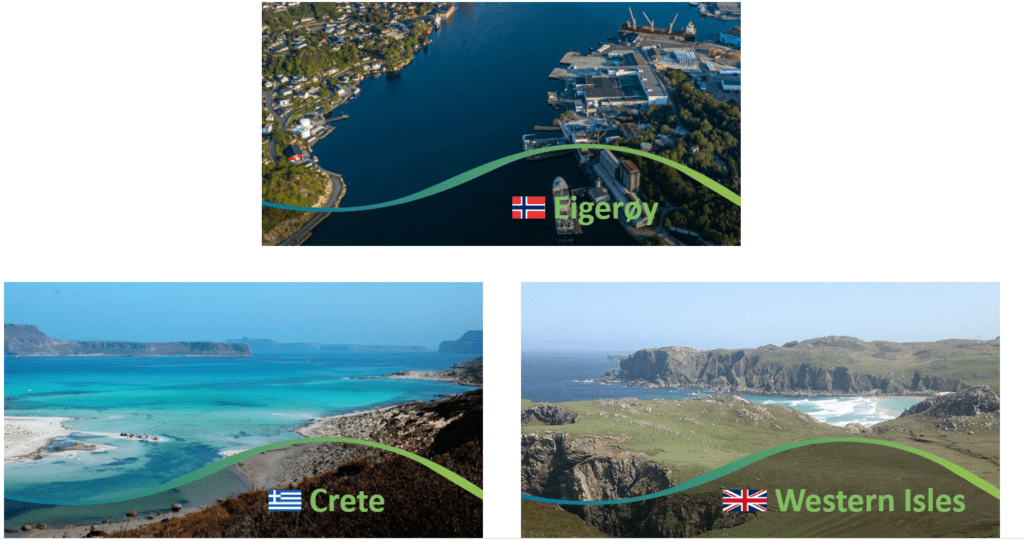 Project coordinator Rene Vijgen Senior Technical Manager, ETN Global rv@etn.global